How Does VirtuLook Compare to Other AI fashion model generator?
AI technology has transformed the E-commerce industry, making fashion model generation more accessible and practical. Among the many AI fashion model generators, VirtuLook has garnered significant attention. But what sets it apart from other competitors?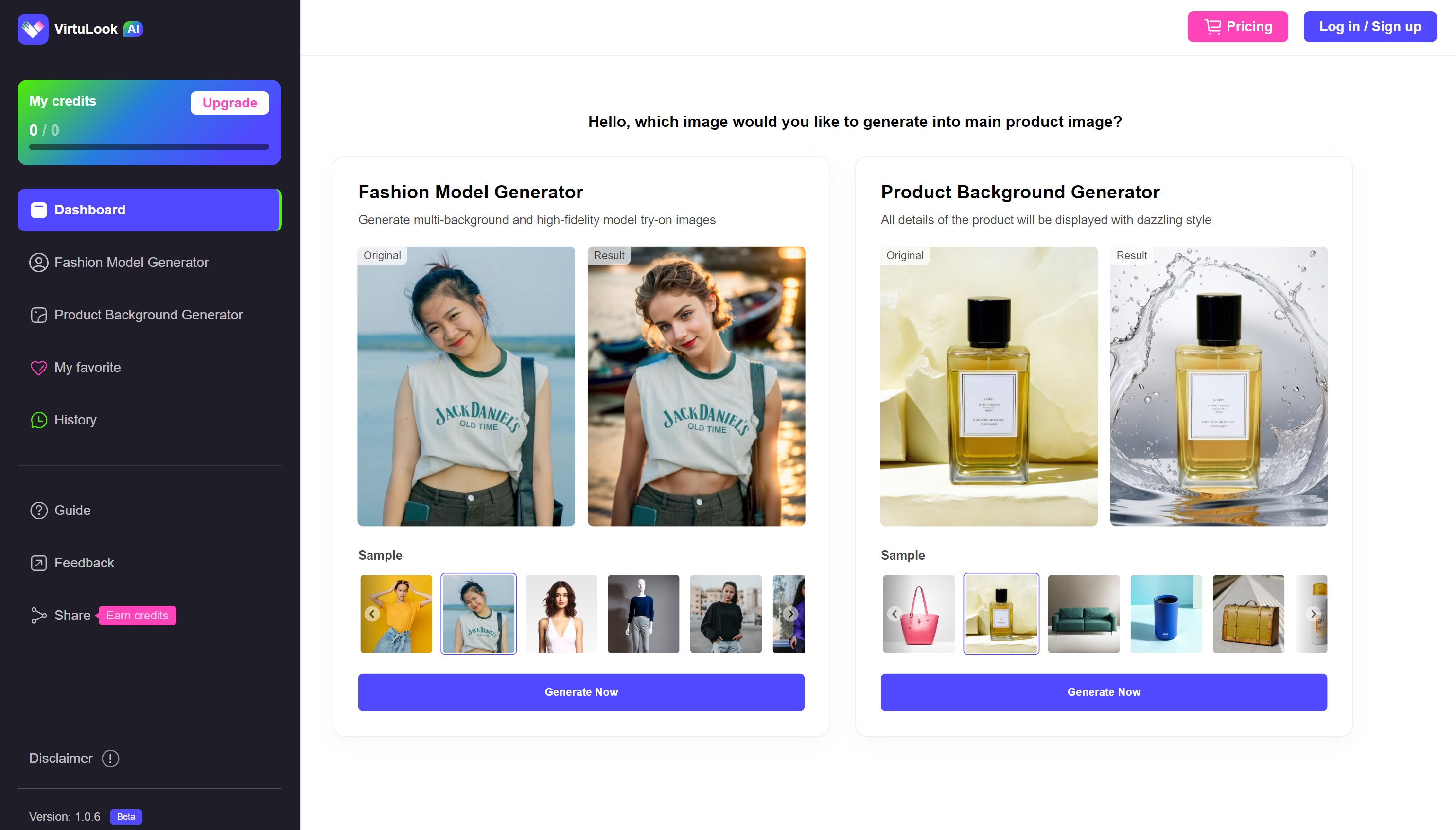 1. Unique AI fashion model generation Experience
VirtuLook offers users a unique AI fashion model generation experience. It helps your to generate on-model photography within minutes. Bid farewell to extended waits for photoshoots. Deliver top-notch images ready for instant use to enhance E-commerce sales.
2. Diversity and Personalization Options
VirtuLook allows you to customize the appearance of virtual models to match your target audience. You can choose different skin tones, hairstyles, body types, and more to create virtual models that align with your brand or products.
3. High-Quality AI Generation
VirtuLook's AI technology provides high-quality virtual model generation, making your product photos look more vivid and appealing. Compared to other generators, VirtuLook's output is more realistic.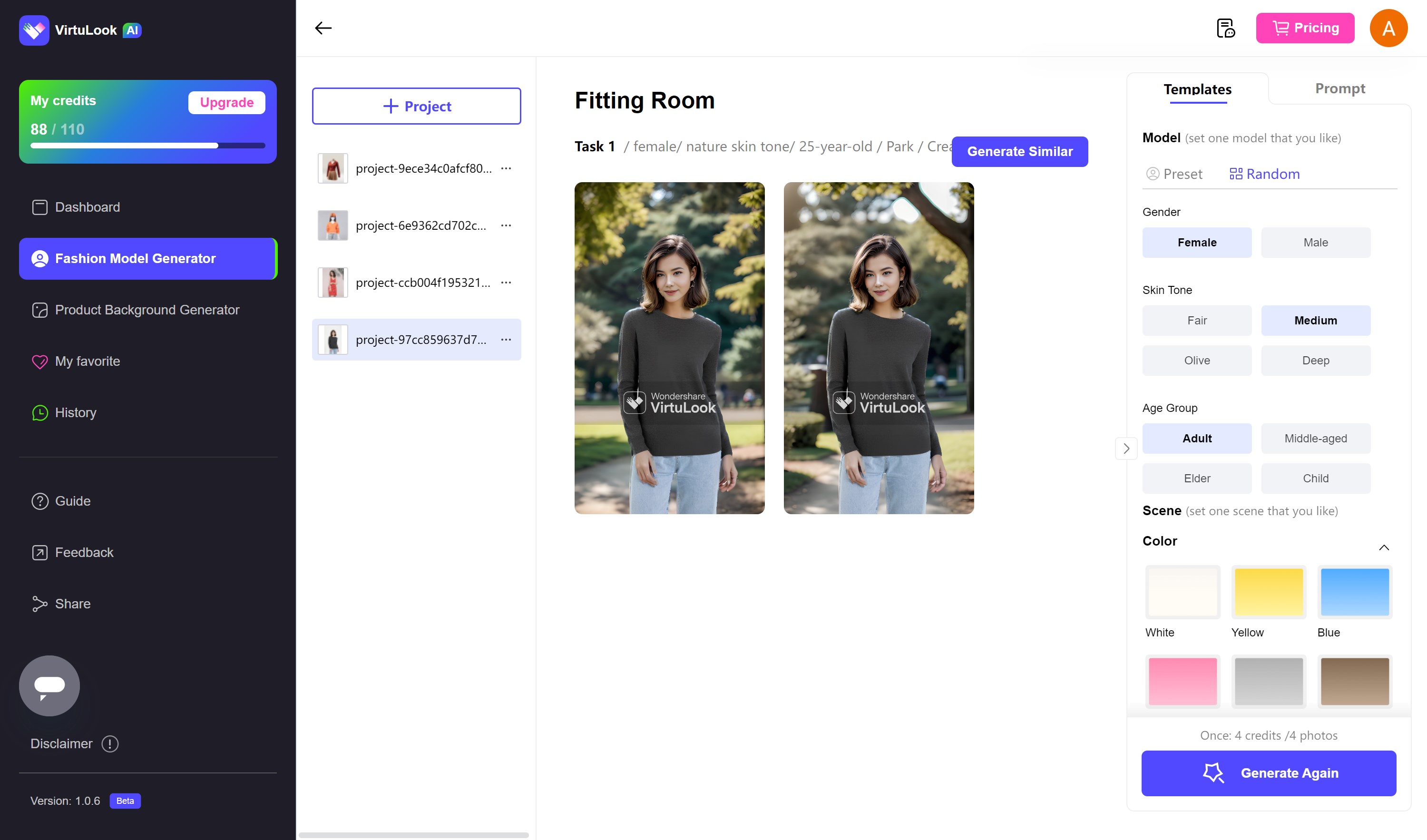 4. User-Friendly Design
VirtuLook prioritizes user-friendliness, making it easy to use, even for users who are not familiar with AI technology.
Don't Miss the Free AI Fashion Model Generator - VModel.AI !!!
In wrapping up this post, l'd like to introduce you to another tool that can help you make AI fashion model photos.
VModel.AI is an AI fashion models generator for efficient & cost-effective onmodel photography.
It boosts retail success by reducing model photography costs by 90%.