Best Automated On-Model Fashion Imagery Tool
Simplify how you create on-model product photos. VModel.AI helps fashion retailers create high-quality on-model product photos without the hassle of elaborate photoshoots.
Automated on-model fashion imagery for retail eCommerce
VModel.AI empowers retailers to generate on-model product photos of exceptional quality on a large scale. This innovative solution enhances eCommerce engagement and boosts conversions, all at a fraction of the cost associated with conventional photoshoots.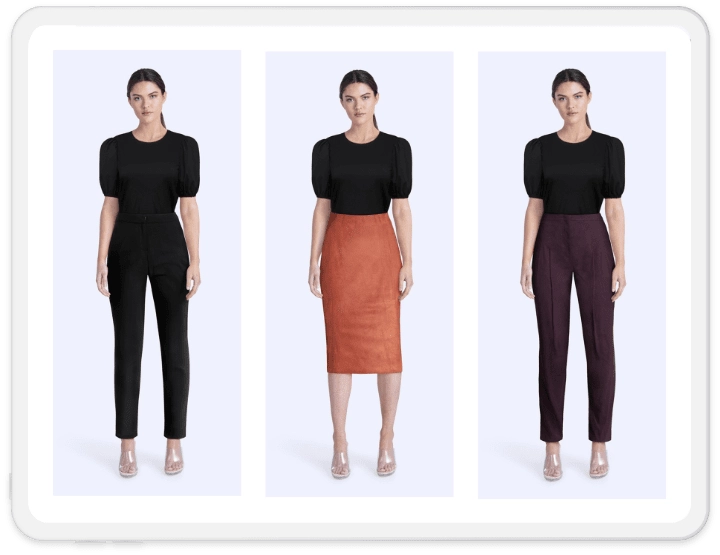 What can Automated On-Model Fashion Imagery Tool do to help e-commerce sellers?
Efficiency: Streamlines the process of creating on-model fashion imagery, saving time and resources compared to traditional photoshoots.
Scale: Enables the generation of a large volume of on-model product photos, catering to the diverse inventory needs of e-commerce platforms.
Consistency: Maintains a consistent and high-quality visual representation of products, contributing to a professional and polished online store appearance.
Cost-Effective: Reduces costs significantly in comparison to organizing and conducting multiple photoshoots, making it a more budget-friendly option for e-commerce businesses.
Rapid Updates: Facilitates quick updates to product images, ensuring that the inventory reflects the latest trends and offerings without delays.
Enhanced Engagement: Elevates the overall shopping experience for customers by presenting products in a visually appealing and relatable manner, potentially increasing user engagement and conversion rates.
Customization: Allows for customization options to tailor the on-model imagery according to the brand's aesthetic, style, and target audience.
Adaptability: Adapts to changing fashion trends and seasonal variations swiftly, helping e-commerce sellers stay relevant and competitive in the dynamic market.
In summary, the Automated On-Model Fashion Imagery Tool serves as a versatile solution that addresses various challenges faced by e-commerce sellers, ultimately contributing to improved efficiency, cost savings, and a visually appealing online shopping experience for customers.
AI-powered fashion imagery for diverse applications
Assist your customers in envisioning how a product would appear on an individual, empowering them to make well-informed purchase choices that are likely to lead to conversions.
Align image specifications across various suppliers and collaborators effortlessly, accelerating time-to-market.
Envision items on models and conduct online assessments with your customer base for well-considered merchandising decisions and heightened conversion rates.
Effortlessly combine and modify products based on the photo's effectiveness on the eCommerce platform.
How VModel.AI works?
Upload Product Photos
Easily upload photos showcasing your product on a mannequin or a real person.
Choose the Model You Like
Select model types, styles, settings, and even fine-tune expressions that best represent your brand.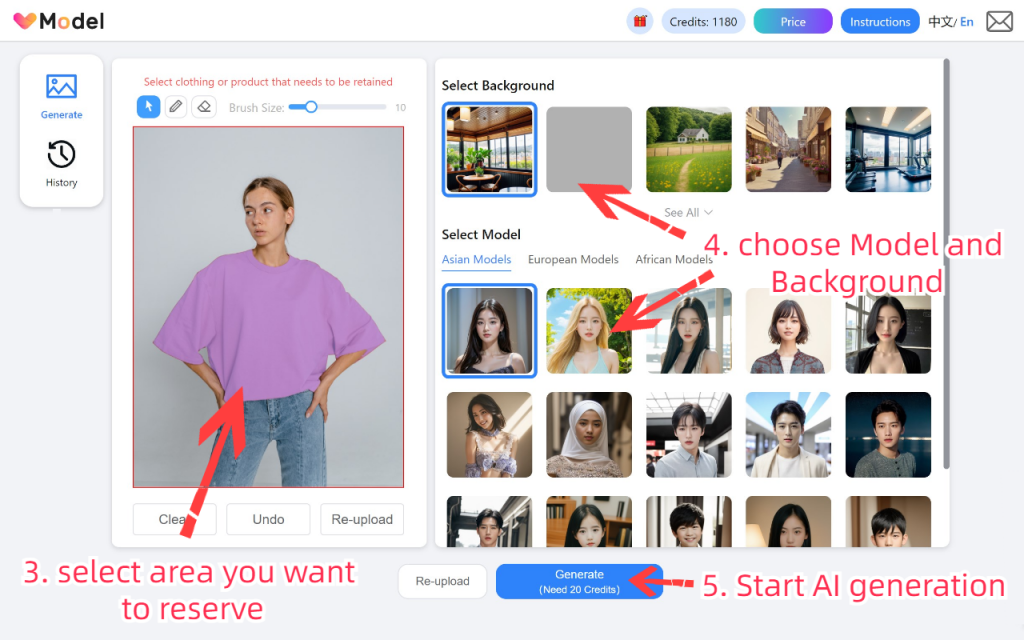 Receive On-Model photography in Minutes
In no time, receive stunning, photorealistic AI-generated images ready for use.