The 6 best Etsy seller tools to manage and grow your shop
Etsy sellers spend half their time designing and creating and the other half on administrative tasks — you know, the fun stuff that keeps entrepreneurs up at night.
Clearly, selling on Etsy is hard work, but with the right tools, you can save time, manage your Etsy shop, and rest a little easier.
We've rounded up eight of the best Etsy seller tools to set you on the path to Etsy success.
#1 Marmalead: Keyword research and Etsy SEO
As you saw from our polls, shoppers rely on search to find your Etsy products. 95% of the time, they buy what they find on the first page of search results.
Marmalead helps your products get found. Use it to figure out the most relevant keywords for your products and listings based on what people are searching.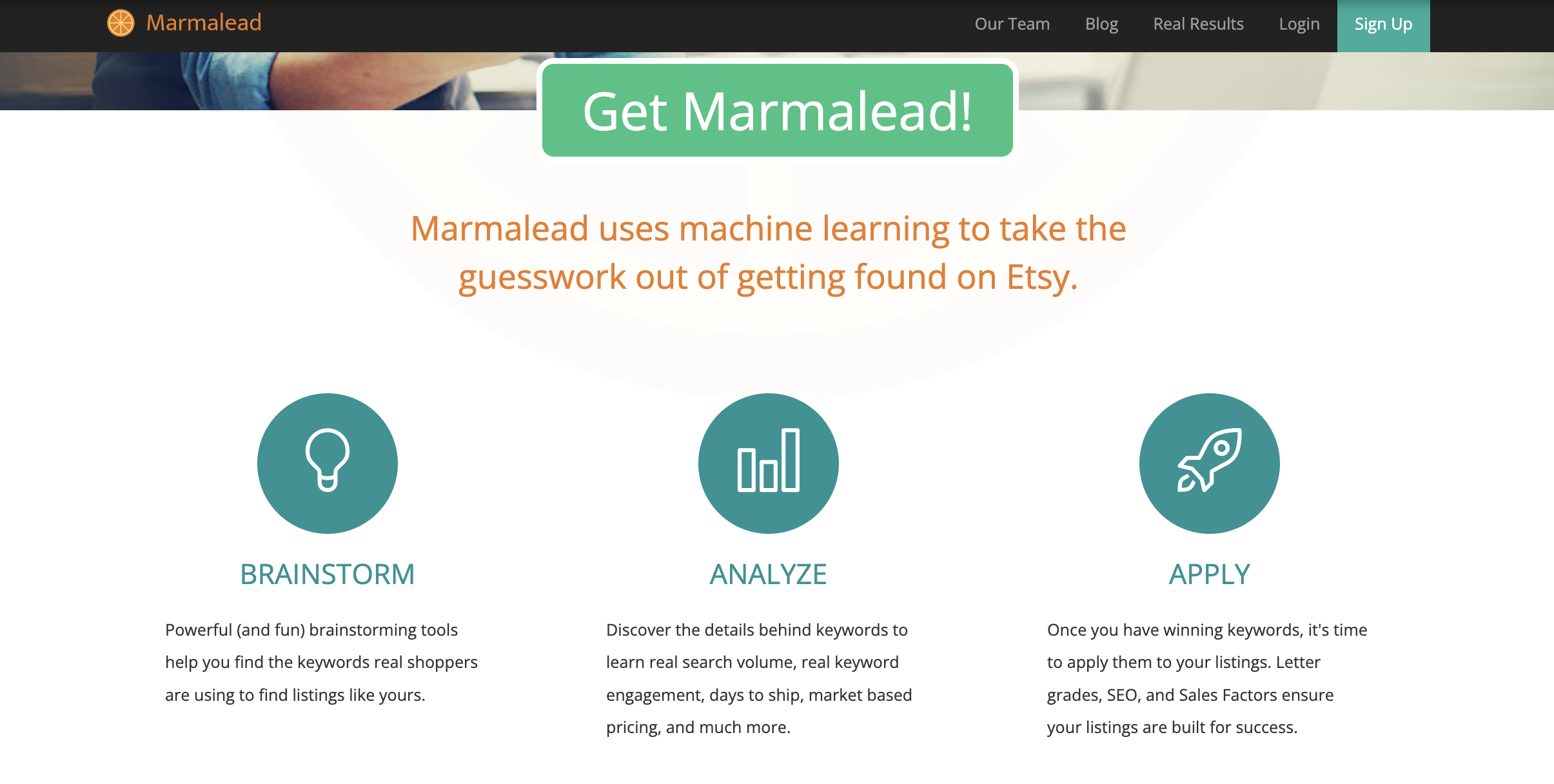 Track and analyze search volume, engagement, and competition for long-tail keywords
Get a 30-day forecast for how keywords will perform
Find tags, average prices, and shipping times of popular products
Get suggested keywords
Make side-by-side performance comparisons of keywords
Track trending searches on Etsy and Pinterest
Letter-grading process for your Etsy listings shows what you can improve
Best for: Sellers intimidated by Etsy SEO
Who should pass on it: Sellers who already use another keyword research tool like eRank; using multiple apps for the same task can get confusing (data overload, anyone?)
Price: $19/month, $15.83/month if paid annually
#2 Ecomdash: Inventory management
Ecomdash is like the engine of your Etsy shop.
You can build your e-commerce website with its store builder, but inventory management and order fulfillment are where Ecomdash really shines.
Its software integrates with Etsy and all the major e-commerce marketplaces and systems.
Track and update product quantities
Create and send purchase orders to suppliers to restock inventory
Manage and fulfill sales orders across multiple shops and platforms
Print warehouse pick lists, shipping labels, and packing slips for faster processing
Discounted USPS shipping
Best for: Etsy sellers with multiple shops and product lines
Who should pass on it: Sellers who are just starting out
Price: $1.95-24.95/month (60% savings when billed yearly instead of monthly).
#3 PickFu: Etsy shop optimization
Once you've launched your Etsy shop, the work of e-commerce optimization begins.
PickFu is a testing platform for improving your product images, descriptions, videos, ads, pricing — really, your entire Etsy business — with consumer feedback.
Split test your listings or attributes such as photos, copy, and videos with a target audience of consumers
Test up to 8 options at a time in Ranked or Head-To-Head polls, or get open-ended feedback on a single option
Use Click Tests to get feedback in heatmap form
Run competitive tests of your products, listings, pricing, and other features against similar sellers
Customize your respondent panel with more than 90 targeting traits, including Etsy shoppers
Quantitative and qualitative (written) feedback with every poll
Best for: Etsy sellers preparing to launch or expand
Who should pass on it: Sellers looking for fully automated testing or multi-question surveys
Price: $1/response to start, free sign-up. No subscription is required, though plans start at $79/month.
#4 Vela: Manage Etsy product listings
56% of Etsy sellers don't sell exclusively on Etsy; they sell on other e-commerce platforms as well. Vela makes all the juggling easier through the automation of your product listings.
Vela syncs with Shopify too, so you can manage multiple shops. Integrations with Amazon, eBay, Mercari, and other e-commerce platforms are in the works.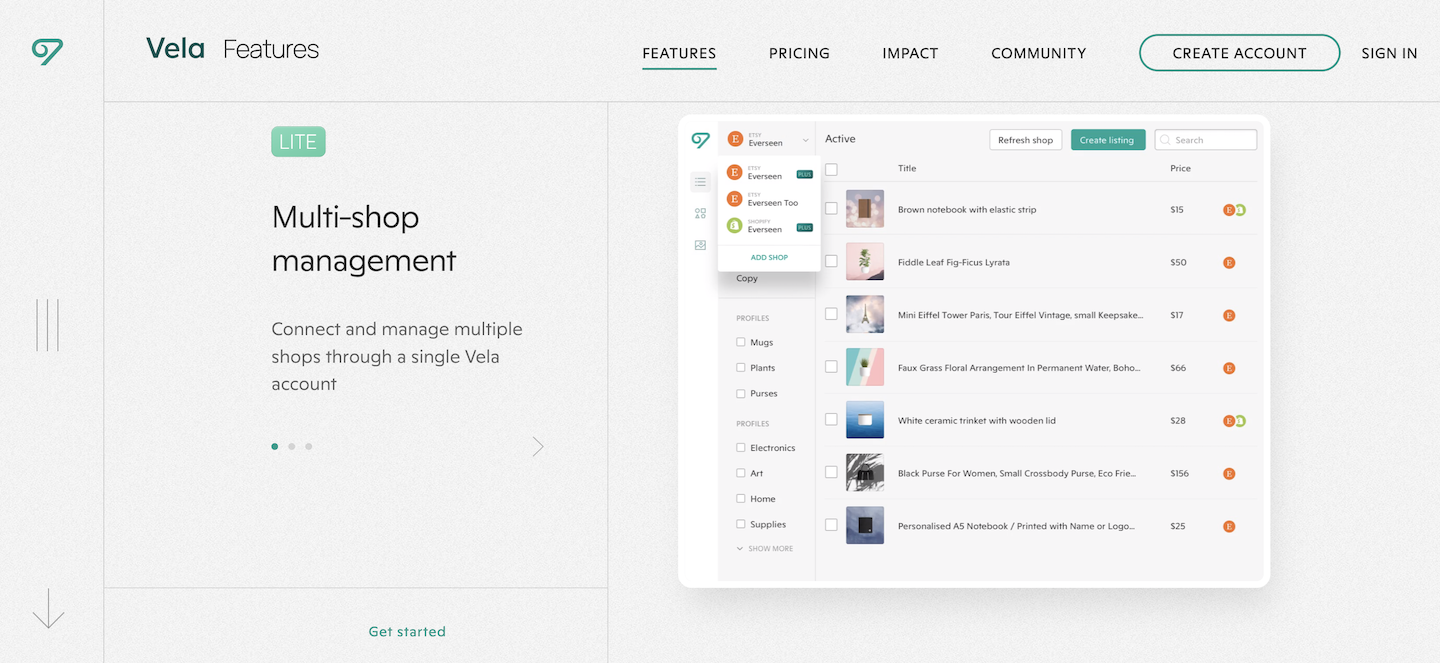 Connect multiple Etsy shops in one place
Create and manage product listings across multiple Etsy shops
Bulk edit and update product titles, descriptions, quantities, pricing, and more
Copy and publish listings individually or in batches across your shops
Create and apply tags across listings to help with Etsy SEO
Organize and edit product images in a photo library
Best for: Growing Etsy sellers who also use Shopify
Who should pass on it: Sellers focused solely on Etsy
Price: $5/month for Vela Lite, $10/month for Vela Plus. Pricing is per shop; if you have two Etsy shops, you pay monthly for each.
Free trial: 1-week trial to start, and for each shop you add
#5 Mad Mimi: Email marketing
Automated email campaigns have higher open and click-through rates than regular e-newsletters.
That alone is a good reason for you to use Mad Mimi. Its user-friendly, drag-and-drop interface is another.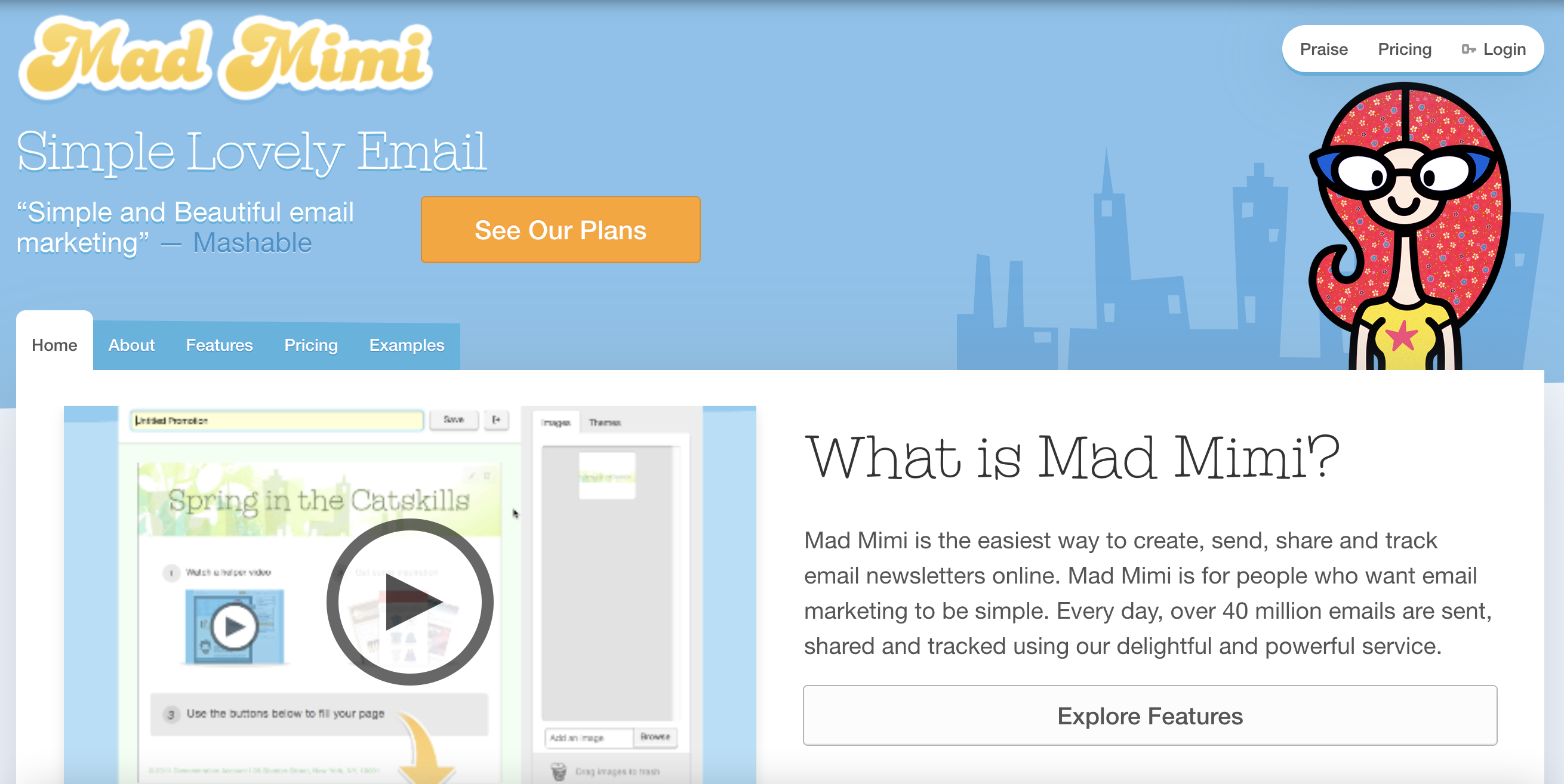 Create and send email newsletters and drip campaigns
Sync your Etsy shop to easily add listings to emails and share on social media
Track open, click-through, share, unsubscribe and bounce rates
Manage and prune your subscriber list based on campaign metrics
Create custom web forms to build your email list
Best for: Beginner Etsy sellers who need plug-and-play tools
Who should pass on it: Enterprise users
Price: Starts at $10/month for the Basic plan (500 contacts)
#6 Outfy: Manage your social media
Social media marketing is a powerful tool for any small business. It's also a time suck to manually post images, captions, and hashtags.
Automation as part of your social strategy can save you time — more than 6 hours a week — and help build your brand.
Outfy's Etsy integration syncs across all the major platforms. Its easy-to-use interface lets you flex your creative muscles when designing your social content, similar to Canva.
Schedule and manage social media posts for multiple Etsy shops across Facebook, Instagram, Twitter, YouTube, Pinterest, and Tumblr
Create and share GIFs, photo collages, videos, ads, and other content
Autopilot feature chooses and posts content based on automation criteria you set
Promote sales events using customizable post templates
Best for: Time-strapped sellers
Who should pass on it: Metrics-focused sellers. Outfy doesn't report on how your posts perform. It's up to you to track that if you want.
Price: Starter plan is $15/month ($144 if paid annually). There are also Pro, Ultimate, and Enterprise plans. A Free Forever plan allows for one automated post per day, per social network.