Outpainting AI
Outpainting AI, a revolutionary technique powered by AI, allows for the seamless extension of an image's existing bounds. With this innovative approach, one can effortlessly add new details, extend backgrounds, or create panoramic views without any visible seams or artifacts.

Seamless Image Extension
AI Outpainting utilizes AI to generate new pixels seamlessly, allowing for the extension of an image's boundaries without any visible artifacts. This technique empowers creators to expand the visual narrative of an image, adding new details or extending backgrounds with remarkable ease.
Read More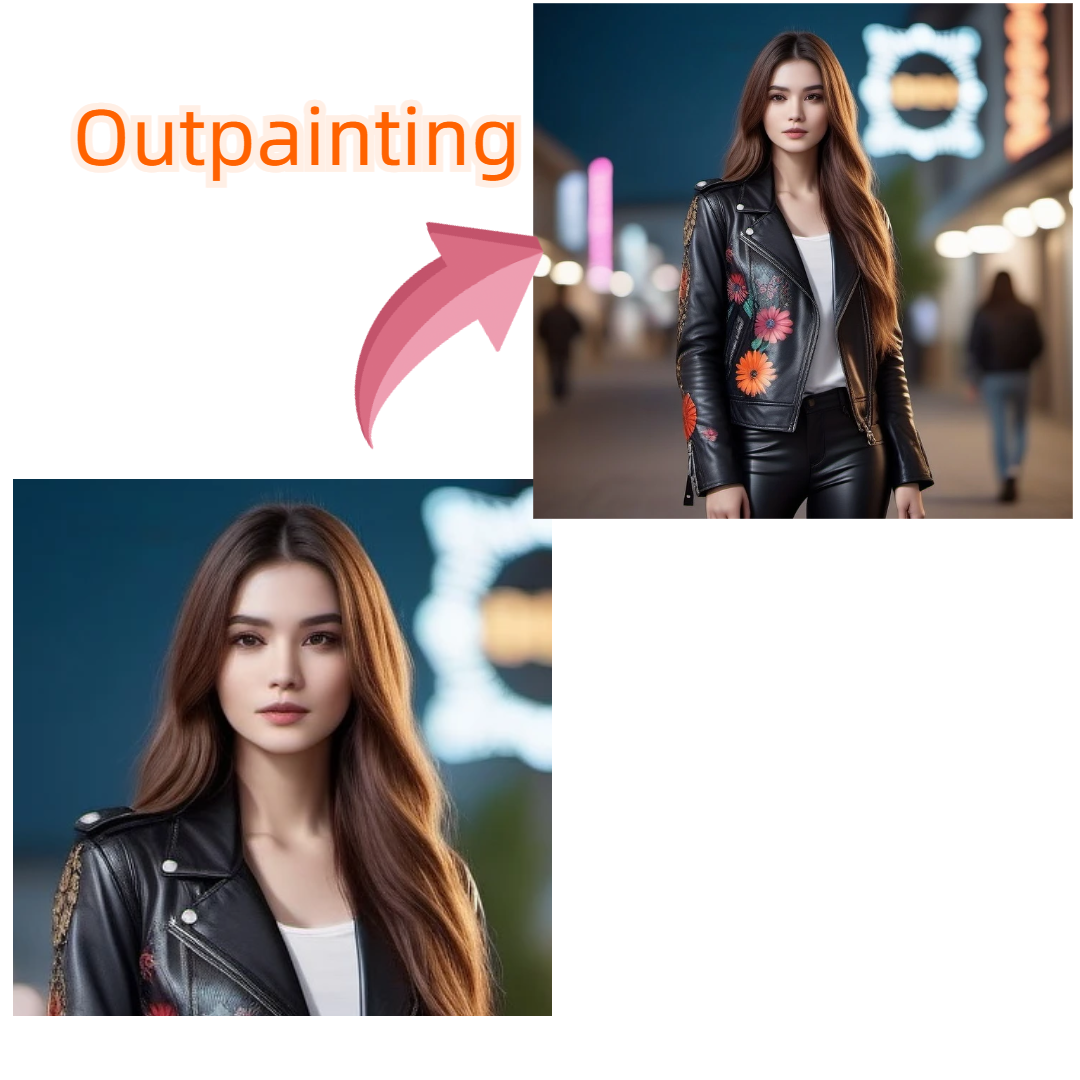 Creative Expansion
The process of outpainting AI enables the creation of anything imaginable outside the original borders of a picture. Whether starting from photos, paintings, or AI-generated art, individuals can leverage just a text prompt to expand images while maintaining the original style and colors.
Read More
Easy Process
To initiate the AI outpainting process, one can start with a base image and utilize a 'Generation Frame' to position and expand the visual narrative. By selecting the 'inpaint/outpaint' model and providing a descriptive prompt, individuals can unleash their creativity and witness the magic of outpainting AI unfold.
Read More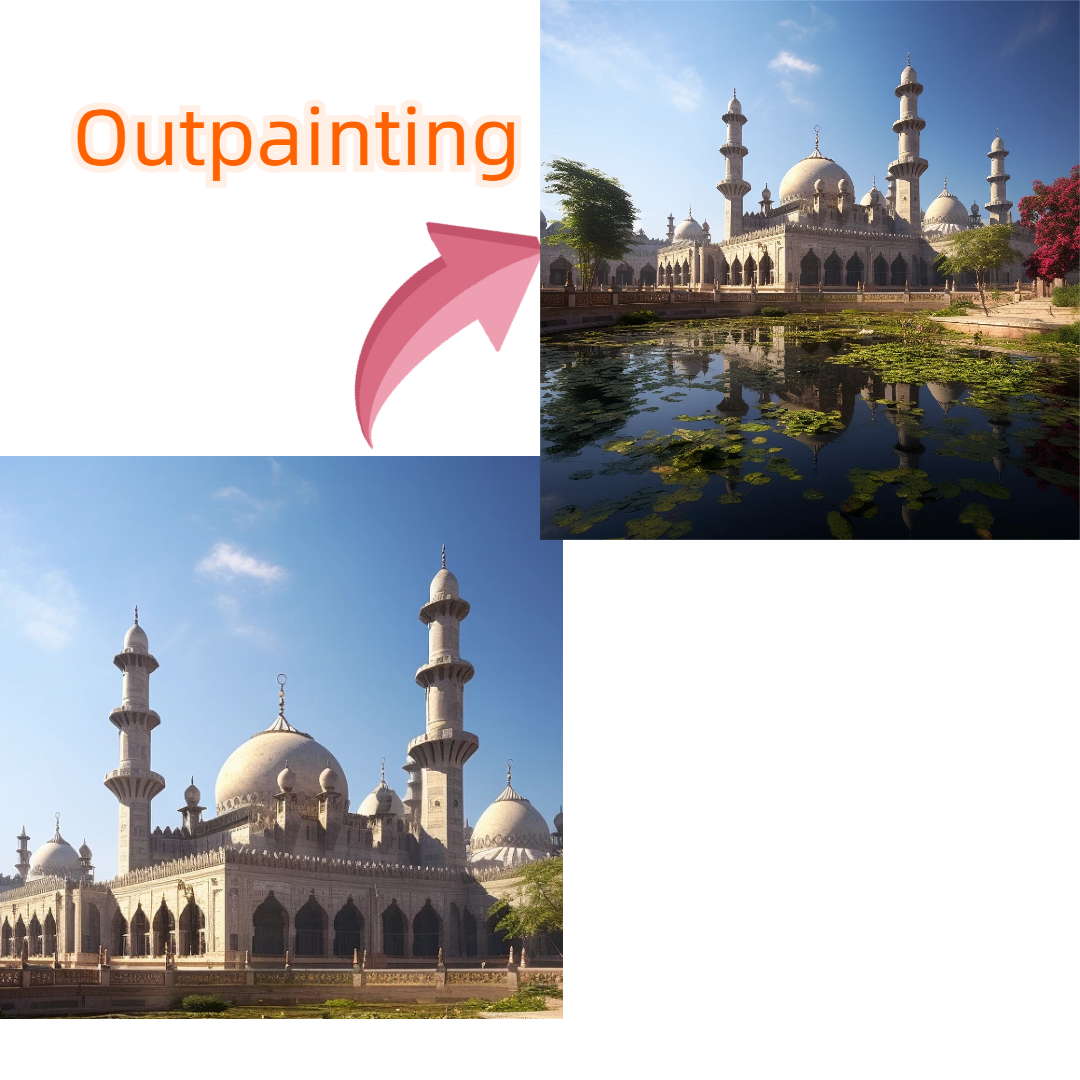 Frequently Asked Questions
---
Got a question? We've got answers.
Outpainting AI
AI Outpainting represents a groundbreaking approach to expanding visual boundaries, driven by the remarkable capabilities of AI. By seamlessly extending images and creating visually immersive extensions, this technique empowers individuals to unleash their creativity and explore infinite possibilities in the realm of visual art. With the power of Stable Diffusion outpainting, the only limit is one's imagination, making it an invaluable tool for artists, designers, and creators seeking to push the boundaries of visual storytelling and expression.