WeShop AI – E-commerce and Photo Tool,Try it for Free!
What is WeShop AI?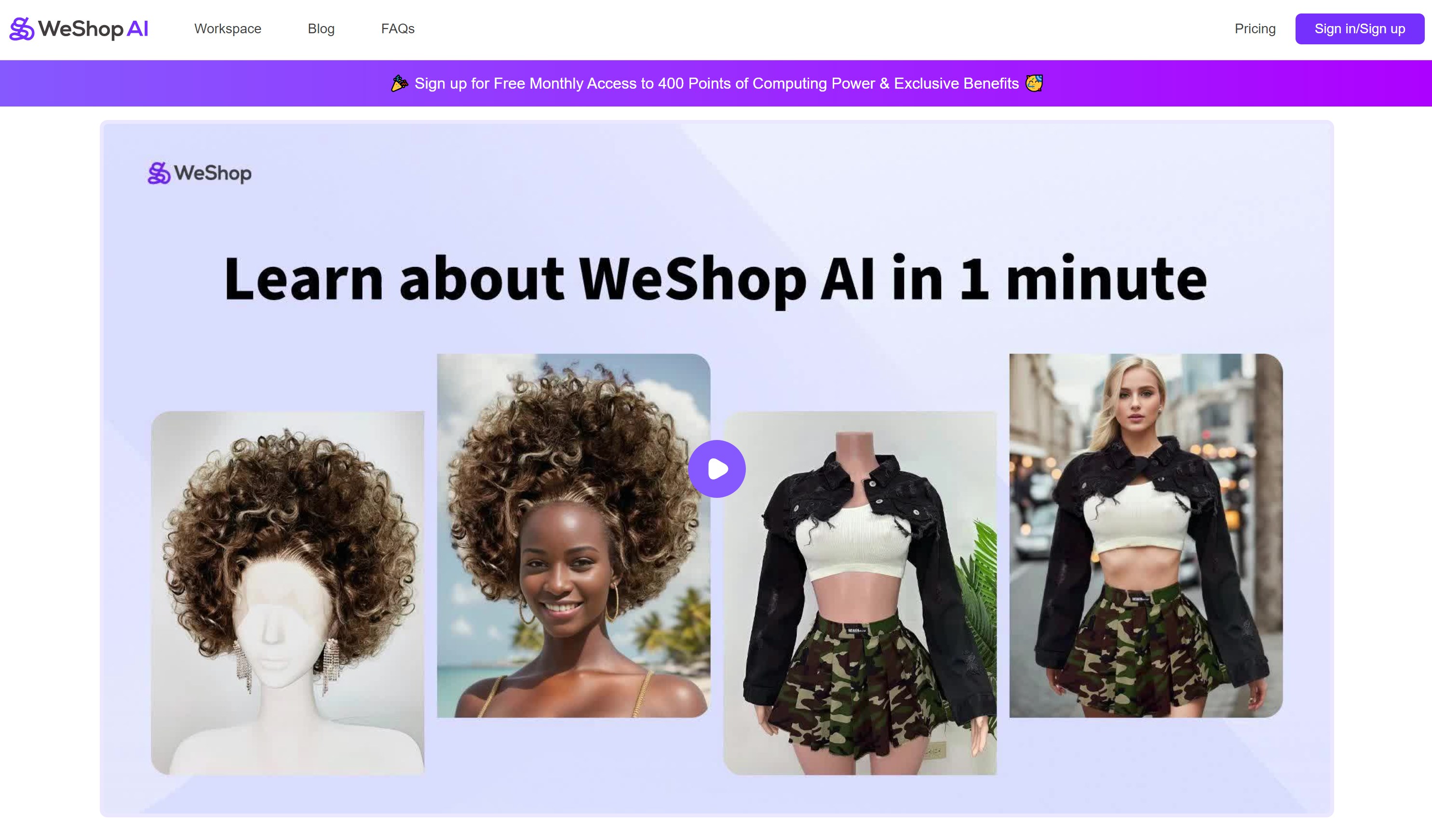 In the bustling world of e-commerce, captivating product images are the linchpin of success. However, the traditional methods of obtaining these images can be both costly and time-consuming.This is where WeShop AI steps in, revolutionizing the e-commerce landscape with its cutting-edge platform.
WeShop AI, offers a game-changing solution to e-commerce businesses in search of high-quality images at a fraction of the traditional cost.Harnessing the power of artificial intelligence, WeShop AI has developed an extraordinary AI-Powered E-commerce and Photo Tool that empowers businesses to take their product visuals to new heights. With just a few clicks, you can generate visually striking images that have the potential to captivate your audience and significantly boost sales.
Is WeShop AI Free?
You might be wondering about the cost associated with such a powerful tool. WeShop AI offers a pricing structure designed to accommodate businesses of various sizes. Pricing details can be found on their official website, ensuring flexibility and affordability to cater to your e-commerce needs.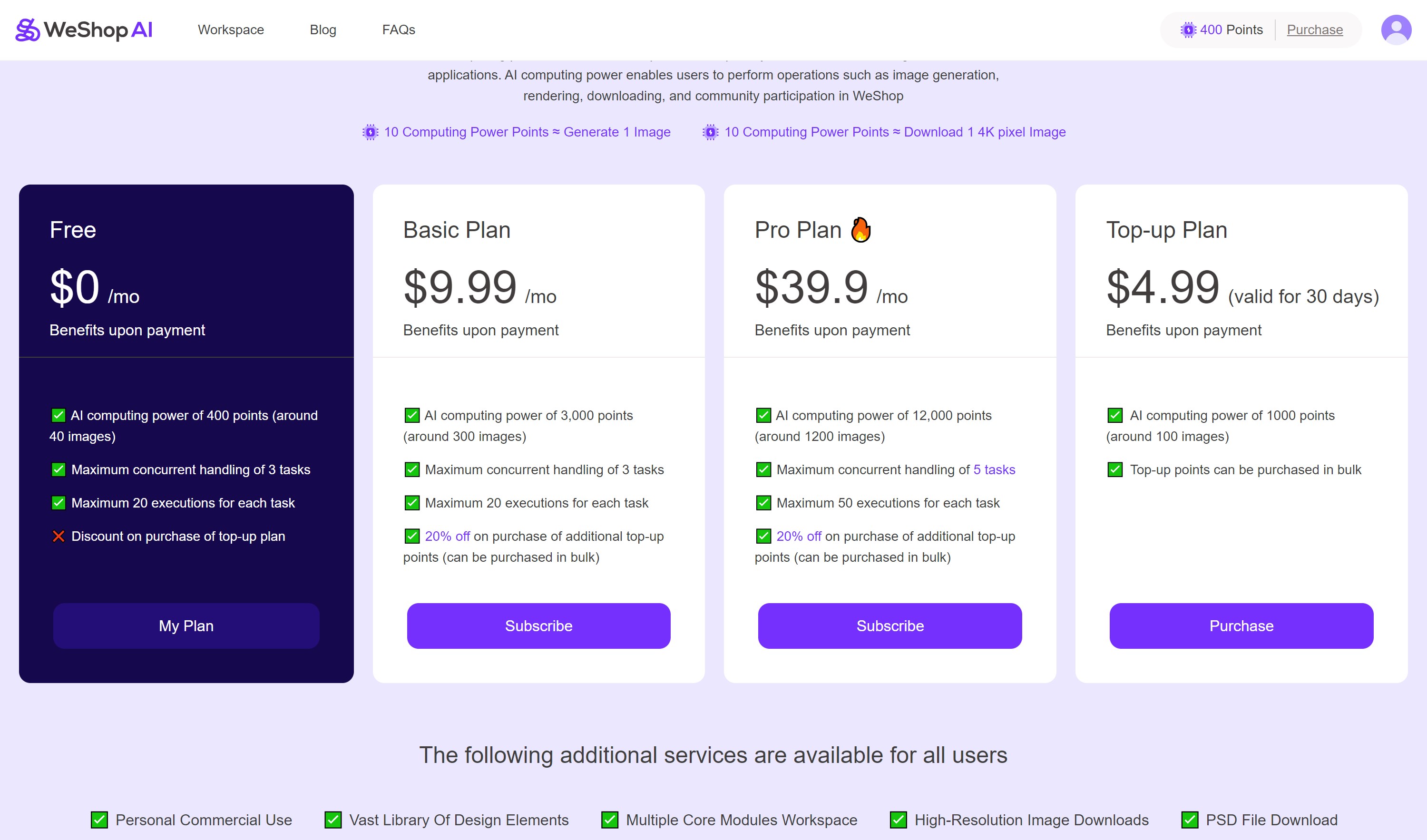 WeShop Reviews: Is WeShop Worth It?
The million-dollar question – is WeShop AI worth it?
Core Features for Weshop AI – Elevate Your E-commerce Game!
1️⃣ Model Photos: Say goodbye to expensive photoshoots and limited model options. WeShop AI allows you to elevate your brand with diverse virtual models. Customize their appearance to match your target audience, and effortlessly showcase your products with authenticity and style.
2️⃣ Mannequin Photos: Flexibility is crucial in the ever-changing e-commerce landscape. WeShop AI lets you switch shooting scenes and model types, ensuring your product visuals resonate with any market. Seamlessly blend real model images with the mannequin feature for a perfect fit.
3️⃣ Product Photos: Create stunning product images that instantly catch the eye of your potential customers. You can enhance your product images with ease, making them stand out from the crowd and leaving a lasting impression.
WeShop AI Tutorial: How to Use WeShop for AI On-Model Photos?
Now, let's roll up our sleeves and dive into the practical aspect of WeShop AI. How can you harness this powerful tool to create stunning AI-generated on-model photos? Our tutorial will guide you through the process, step by step.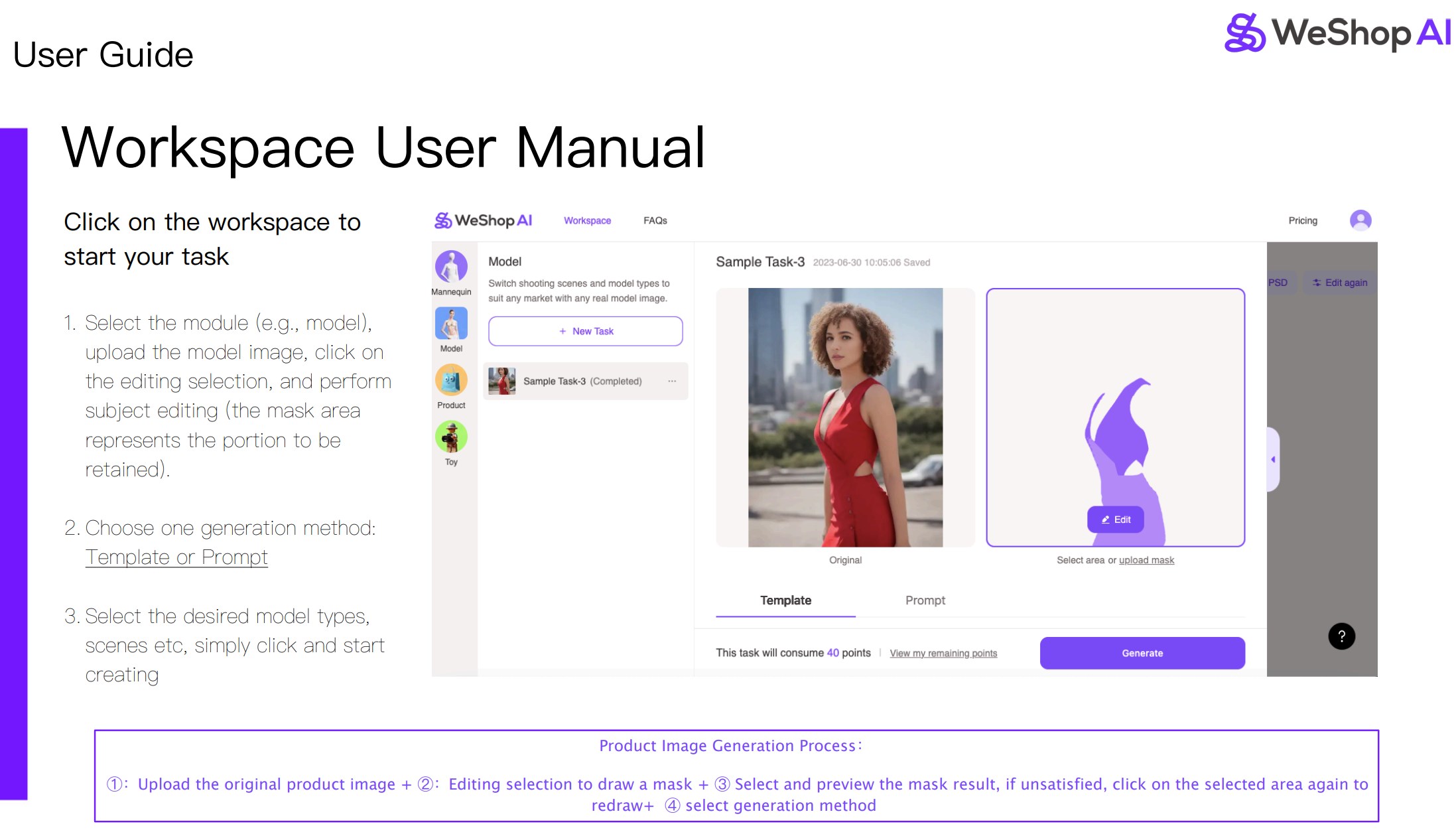 WeShop Alternatives: Which Is Your Best AI On-Model Photos Tool?
Is WeShop AI the only player in town? We'll explore some alternatives in the AI on-model photos arena to help you determine which tool best suits your needs. There are many other tools which can help you make AI on-model photos, for example Botika, Vmake AI,PhotoMagic, Prome AI.
Don't Miss the Free AI Fashion Model Generator - VModel.AI !!!
In wrapping up this post, l'd like to introduce you to another tool that can help you make AI fashion model photos. VModel.AI is an AI fashion models generator for efficient & cost-effective onmodel photography. It boosts retail success by reducing model photography costs by 90%.