AI Male Models Generator For Ecom
Create custom AI models for fashion with our supermodel generator.
AI Male Models Generator
In the dynamic world of fashion and e-commerce, the demand for male models has always been high. Traditionally, finding and hiring male models for photoshoots and promotional campaigns has been a time-consuming and costly process. However, with the advent of cutting-edge technology, a new era in the fashion industry is emerging.
Enter the age of AI-generated male models, which includes black male models and maximum male models. This groundbreaking innovation allows fashion brands and businesses to significantly
reduce costs while offering a diverse range of models tailored to their specific needs.
---
The Advantages of AI Male Models
---
VModel.AI - AI Fashion Model Generator
With the help of VModel.AI, you can present a variety of clothing model
pictures according to the age, race, gender, facial expression and other
factors of different customer needs, making your product display more
diversified.
In addition, the model photos generated by VModel.AI can be applied on
multiple channels such as product pages, emails, advertisements, and
social media.

ADD TO EDGE

ADD TO CHROME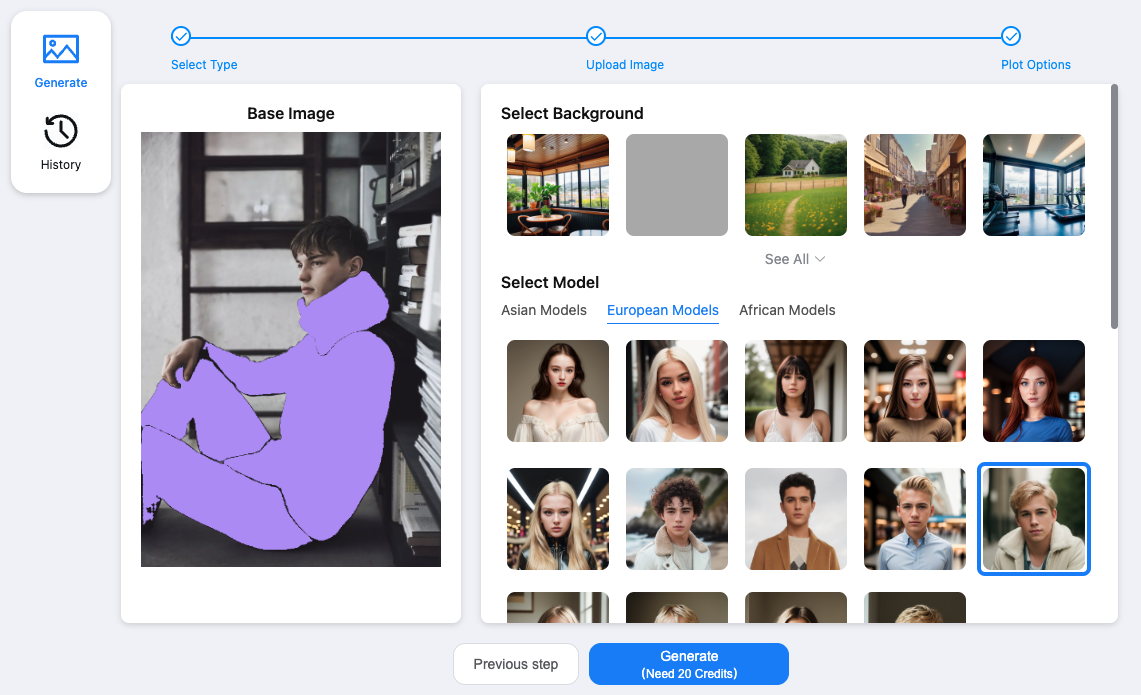 FAQ
---
Got a question? We've got answers. If you have some other questions, see our support center.
VModel.AI - AI Male Models Generator