Female Models
Generate stunning female model apparel images effortlessly, reduce photography costs by 90%, and elevate your brand with high-quality visuals.
Unlock the Potential of Female Models
VModel AI specializes in revolutionizing the way you showcase your clothing products. Easily customize and generate striking images featuring female models, enhancing your product listings and attracting your target audience.
Rapid Sales Boost
Generate alluring female model apparel images in minutes, eliminating the need for lengthy photoshoots. Provide your customers with high-quality visuals, driving immediate engagement and boosting sales.
Cost Savings
Utilize the power of AI to transform your product photos into professional-grade images. Slash your model photography costs by an impressive 90%, allowing you to invest more in growing your business.
Business Expansion
No need for physical photoshoots or travel expenses. With VModel AI, quickly diversify your product offerings with a wide range of female model apparel images, expanding your business reach effortlessly.
Audience Inclusivity
Tailor your female model images to resonate with diverse audiences. Easily adjust models based on age, ethnicity, and style preferences to enhance conversion rates and stand out in a competitive market.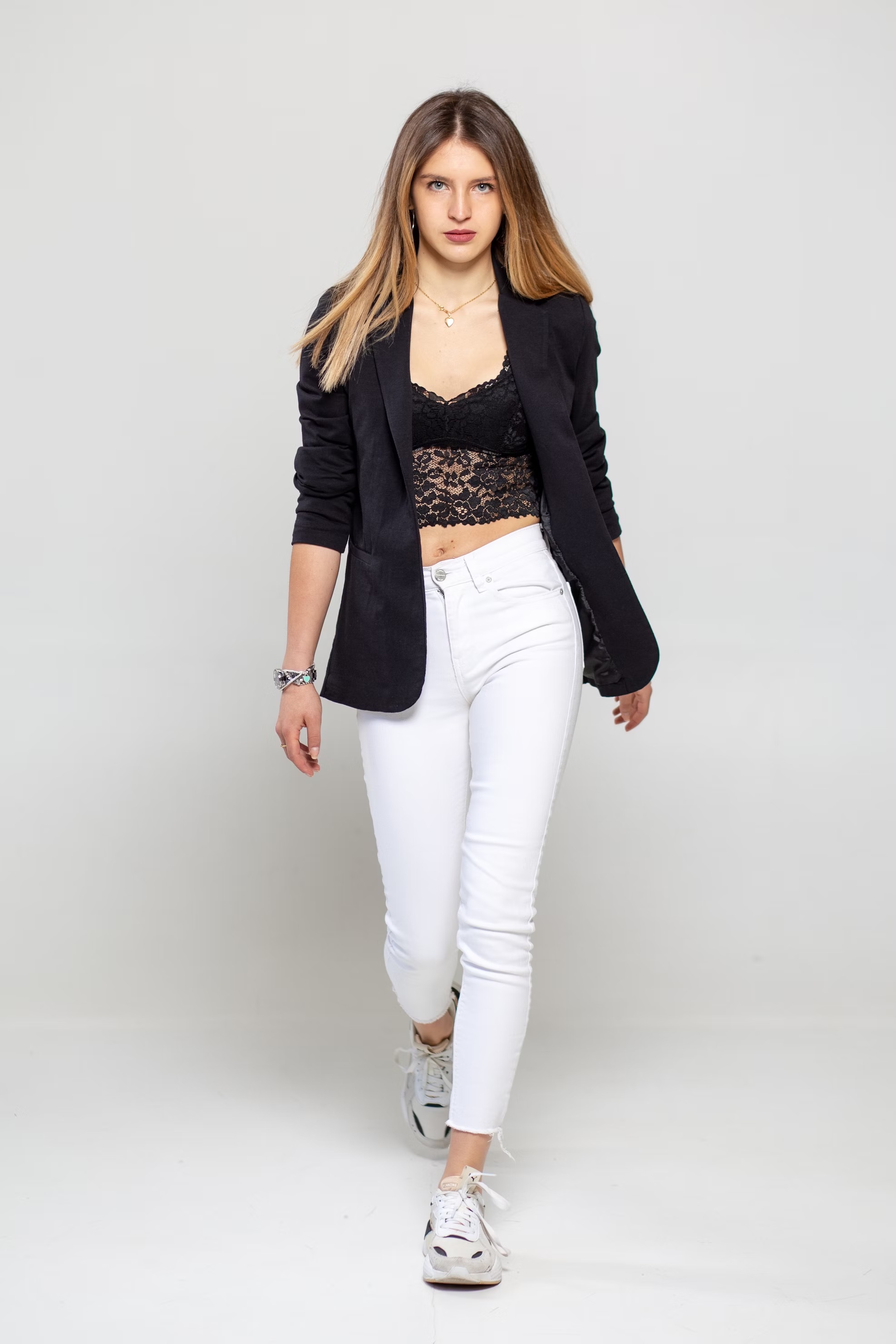 How to Generate Images Featuring Female Models?
Upload Images of Your Female's Apparel
Start by effortlessly uploading your female clothing photos onto VModel AI. These images can be snapshots of anyone or mannequins wearing your clothing. Adjust the size of the generated image by dragging the blue border, ensuring to leave space for the model's head.

Await Female Apparel Image Splitting
Await the female apparel image splitting recognition process. Utilize this time to select your preferred background and model.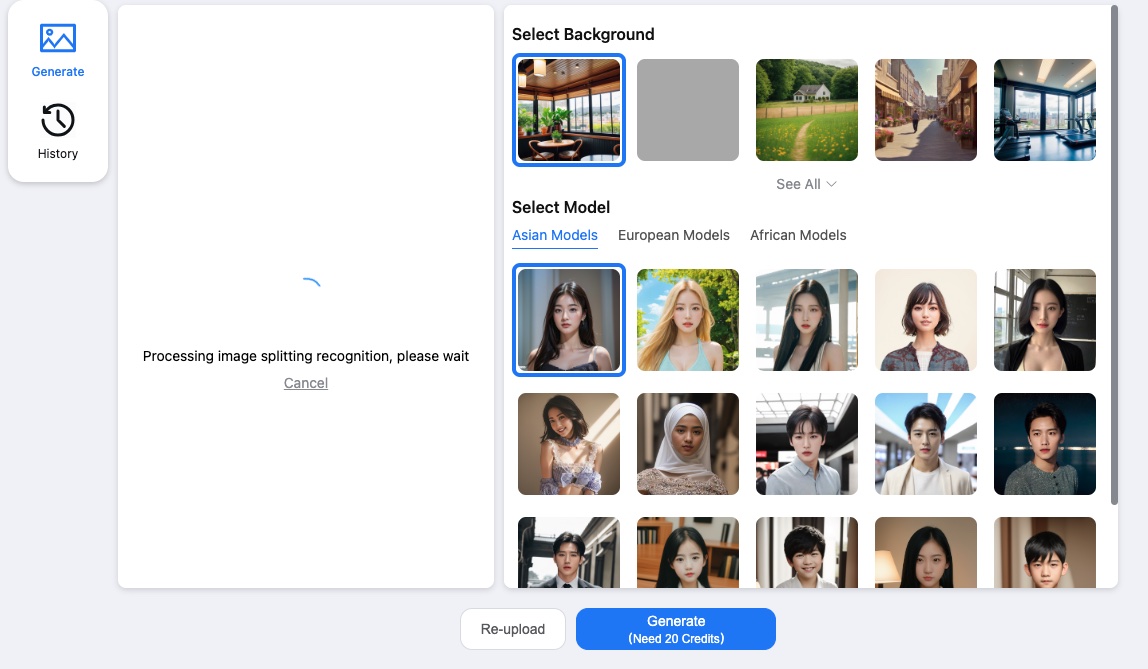 Choose Your Female Apparel Section
Select the desired section of the female clothing you want to retain, then click the "Generate" button.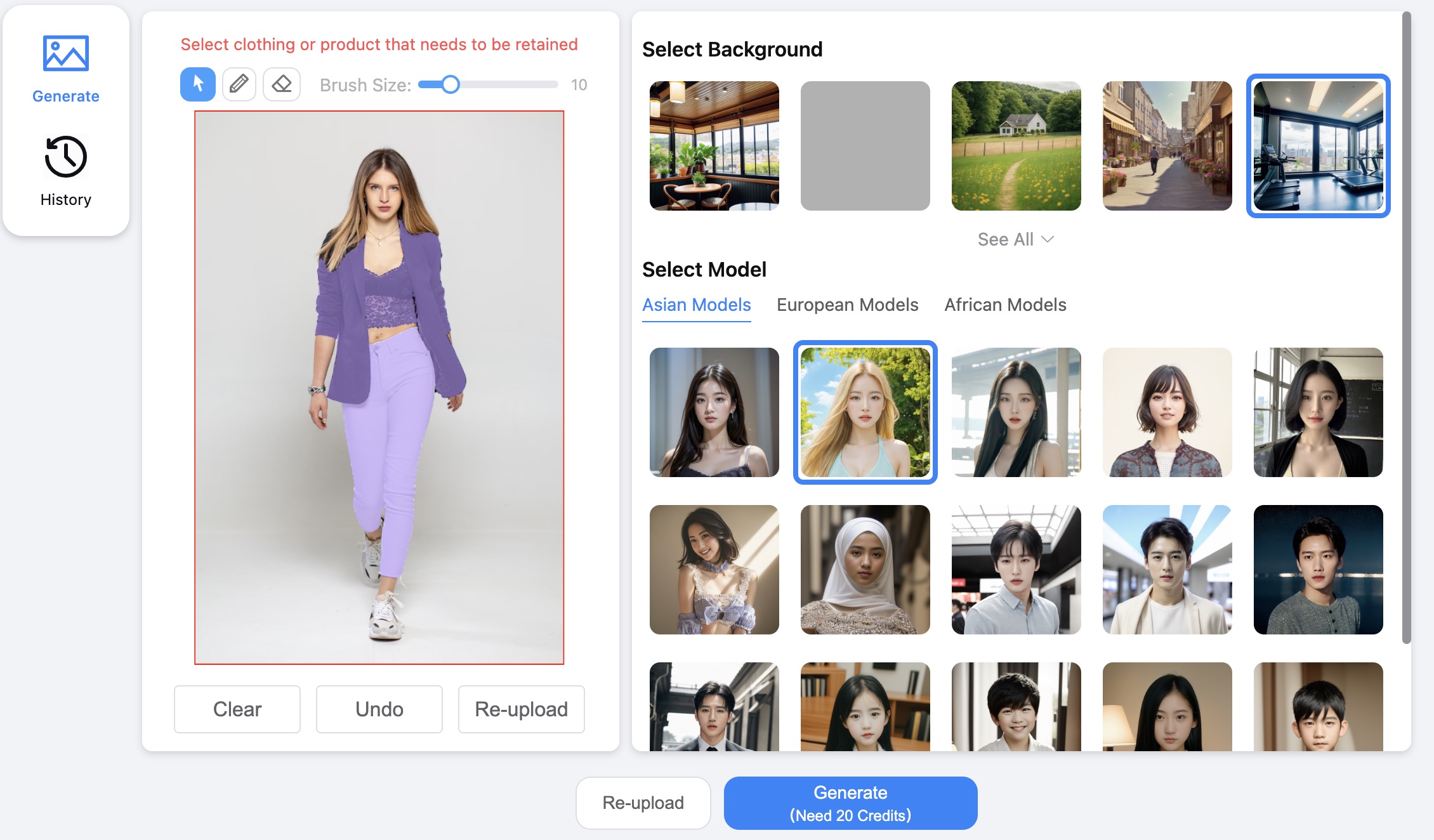 Get Ready-to-Use Female Model Images
Within minutes, experience the remarkable transformation with VModel AI, crafting striking on-model images of female clothing that are primed for immediate deployment. Capture the essence of your fashion effortlessly and elevate your presentation in mere moments.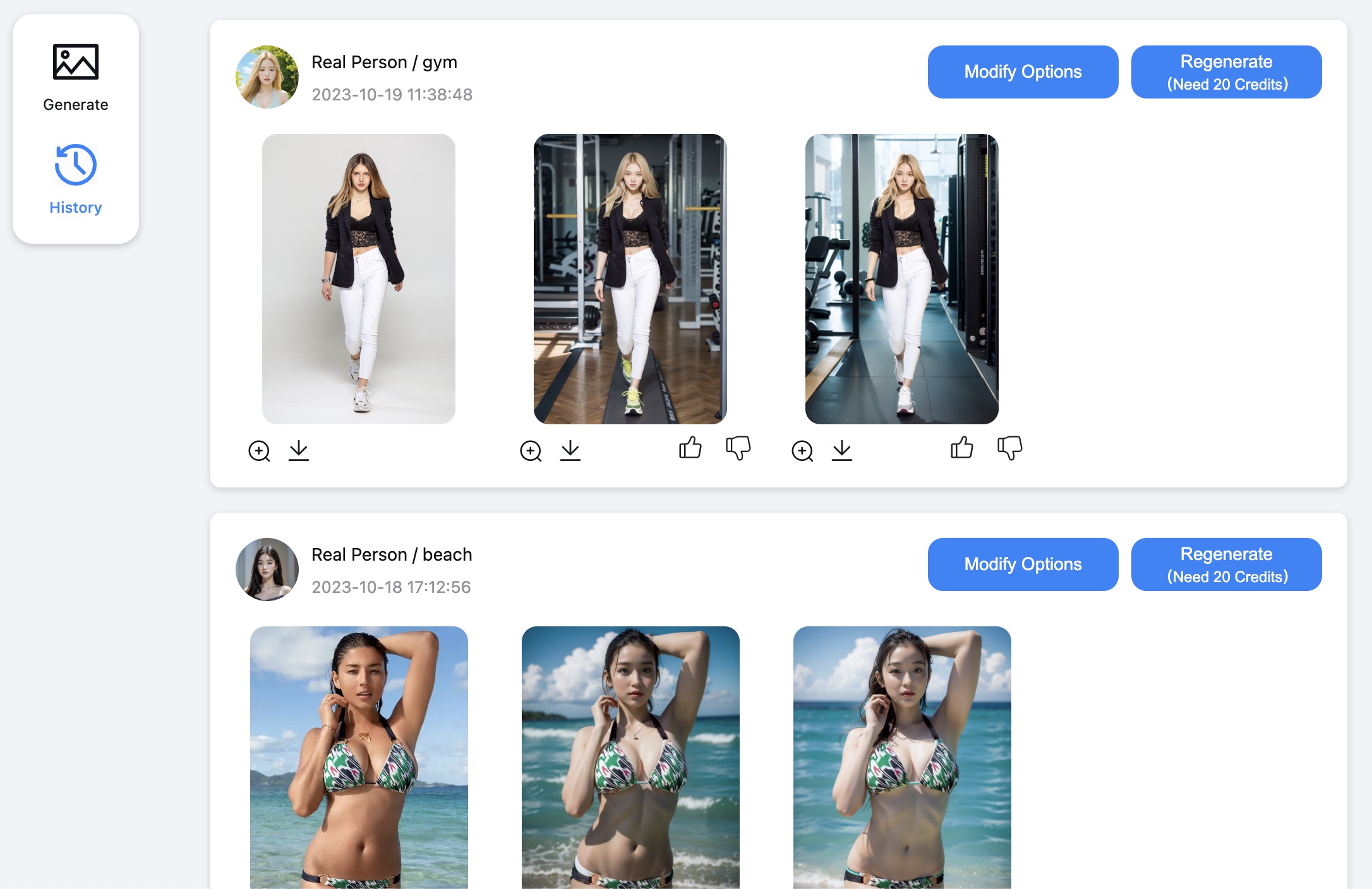 Afterward, you'll receive two flawlessly generated female model images by AI.
Female Models Generator
FAQ
FAQ About Female Models
Have a question about female models? We have the answers.