Swimsuit Models
Use VModel AI to effortlessly craft stunning representations of your swimsuit with lifelike swimsuit models. Our cutting-edge artificial intelligence technology promises to elevate your visual branding, injecting a fresh and dynamic vibrancy into your swimwear line.
Swimsuit Models Online
Swimsuit Models
At VModel AI, we understand the importance of visually engaging swimsuit models in the competitive world of fashion. Our AI fashion models generator is designed to seamlessly transform your swimsuit product photos, delivering unparalleled realism and quality.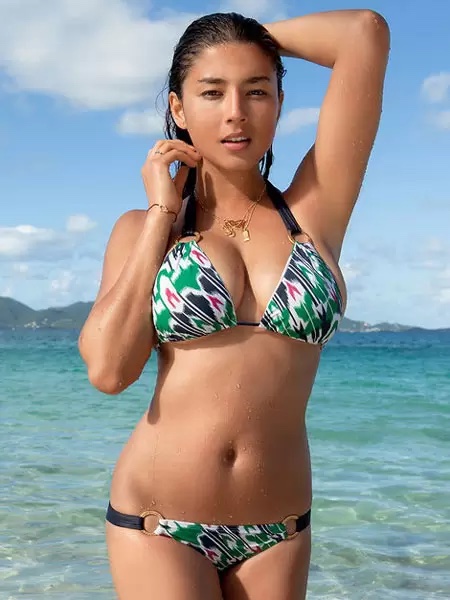 How to Transform Your Swimsuit Models with VModel AI?
Select The Type Of Your Image
You can select Mannequin Generator or Swap Face and Skin.

You need to download the VModel AI browser extension first.
Download For Edge
Download For Chrome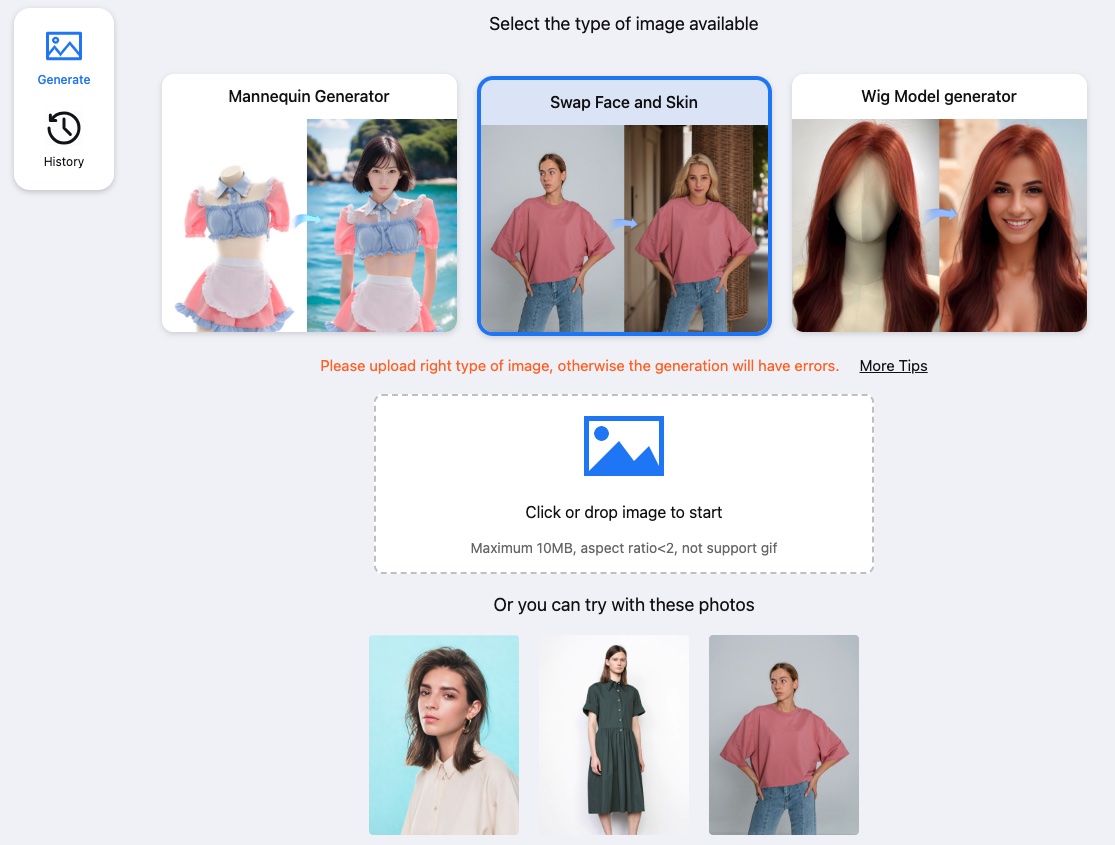 Upload Your Swimsuit Product Photos
Begin by easily uploading your high-quality swimsuit product photos onto the VModel AI.
You can drag the blue border to adjust the size of the generated image. Please be sure to reserve space for the model's head.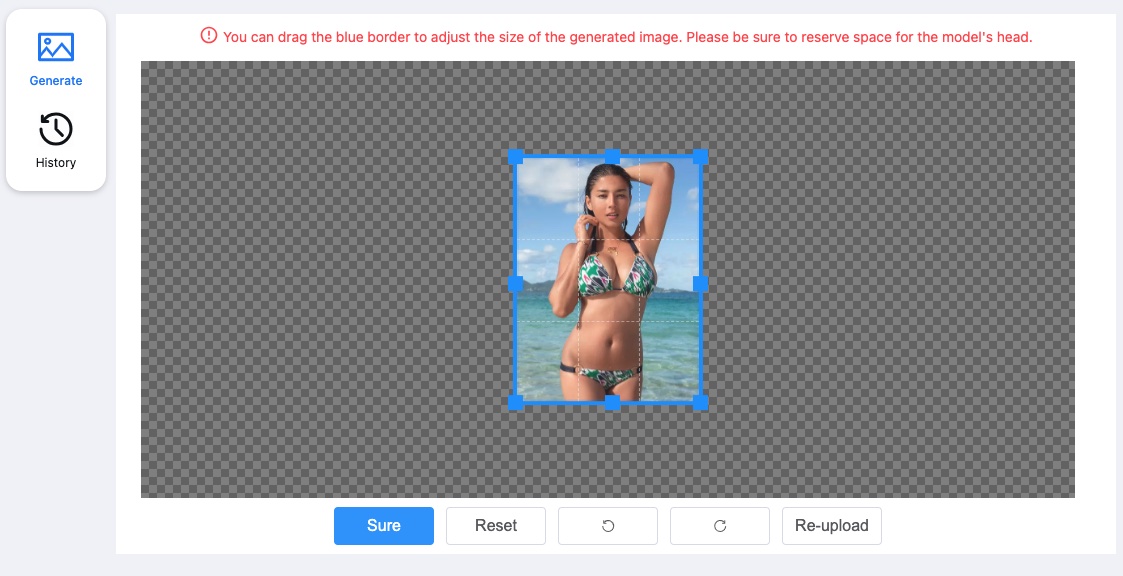 Wait For Swimsuit Image Splitting
Await the swimsuit image splitting recognition process. Utilize this time to select your preferred background and model.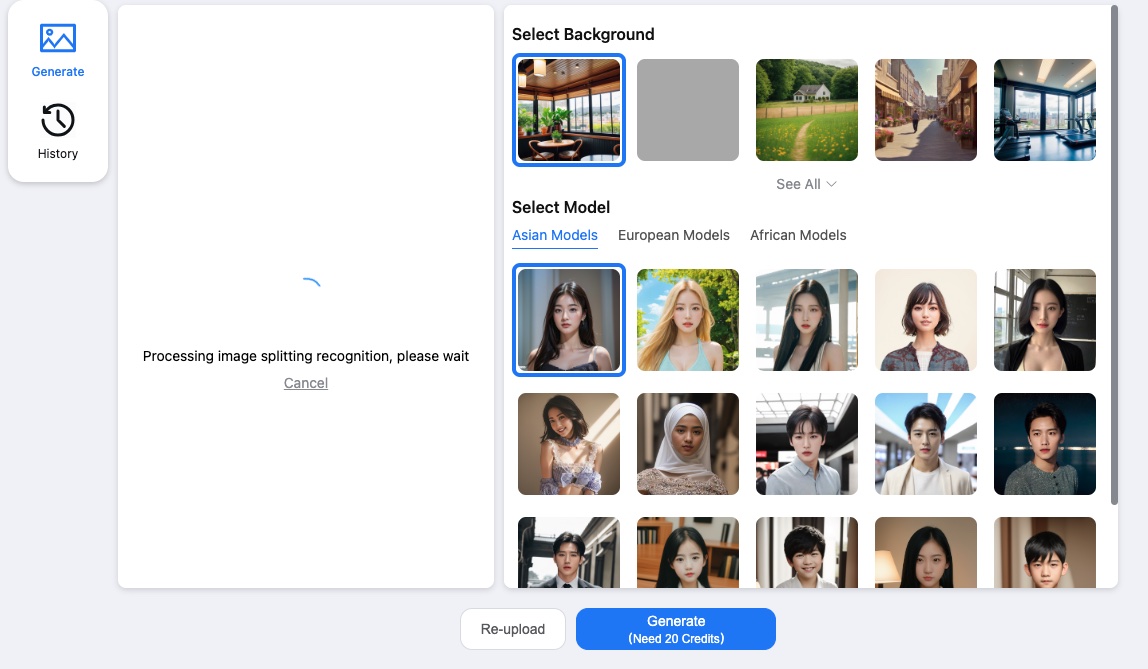 Select Your Swimsuit
Choose the specific portion of the swimsuit that you wish to keep.
Afterward, click the "Generate" button.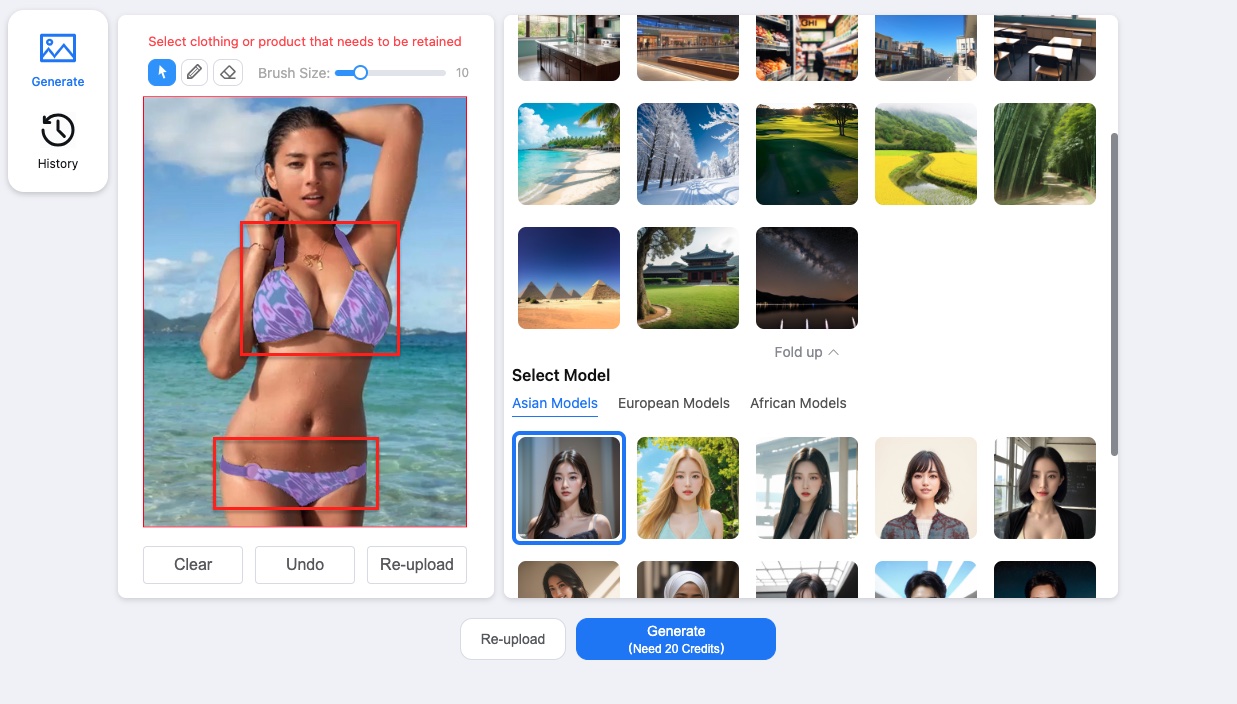 Receive Ready-to-Use Swimsuit Model Images
In just minutes, witness the transformation as VModel AI generates stunning, on-model swimsuit images that are ready for immediate use.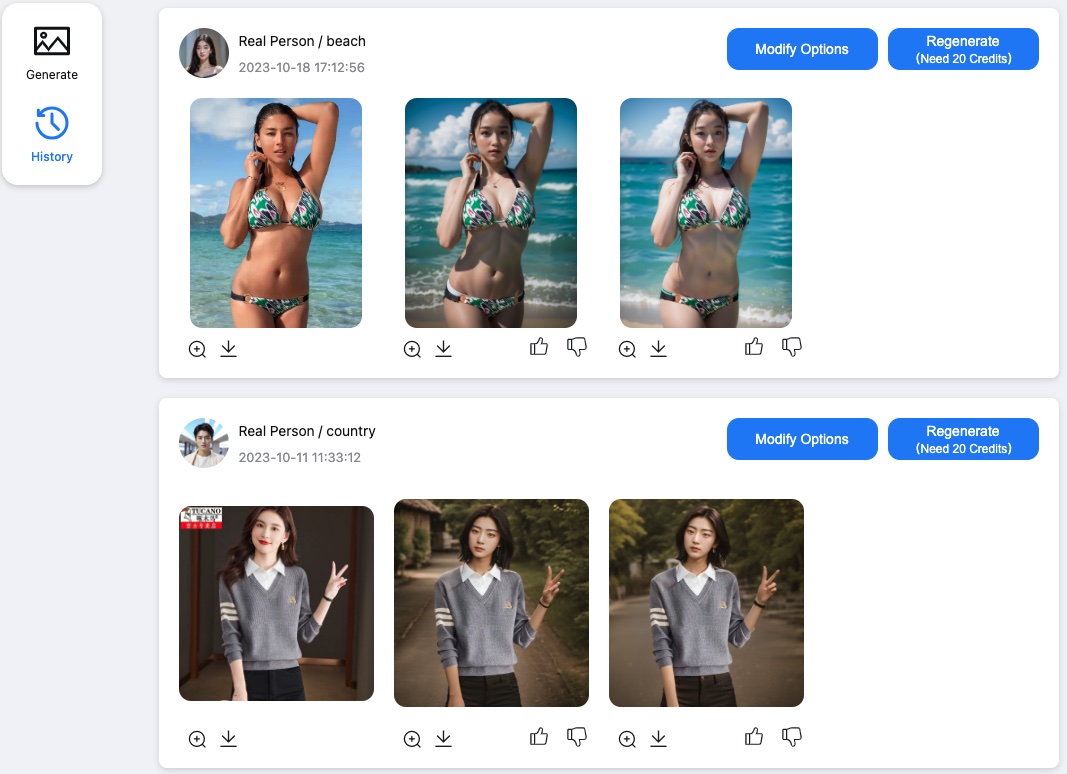 Following that, you will obtain two impeccably generated swimsuit model images by AI.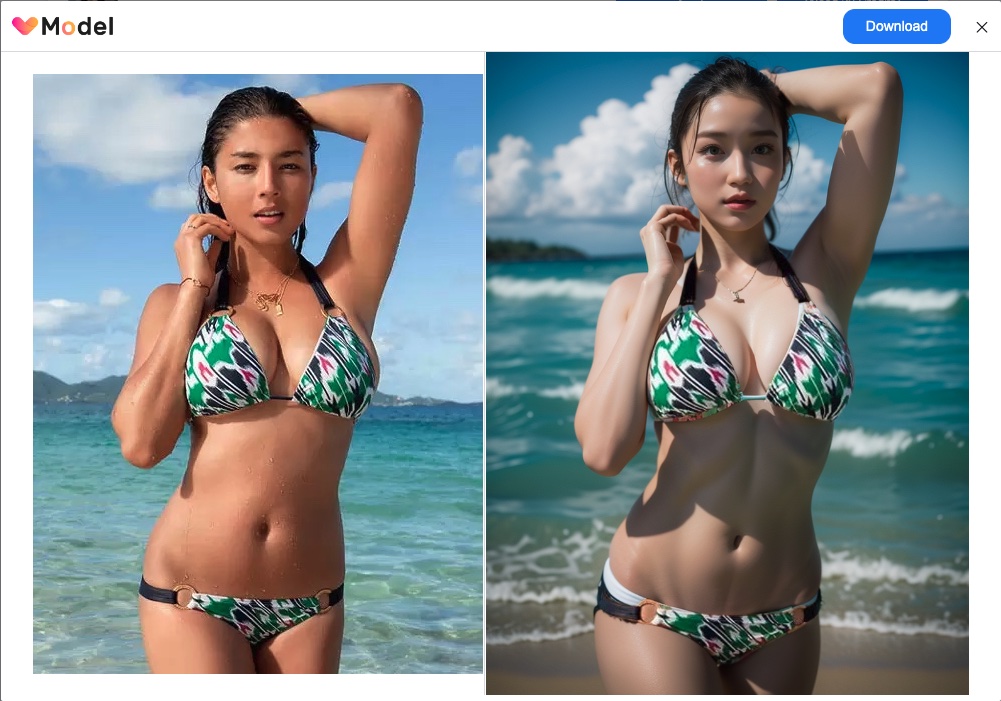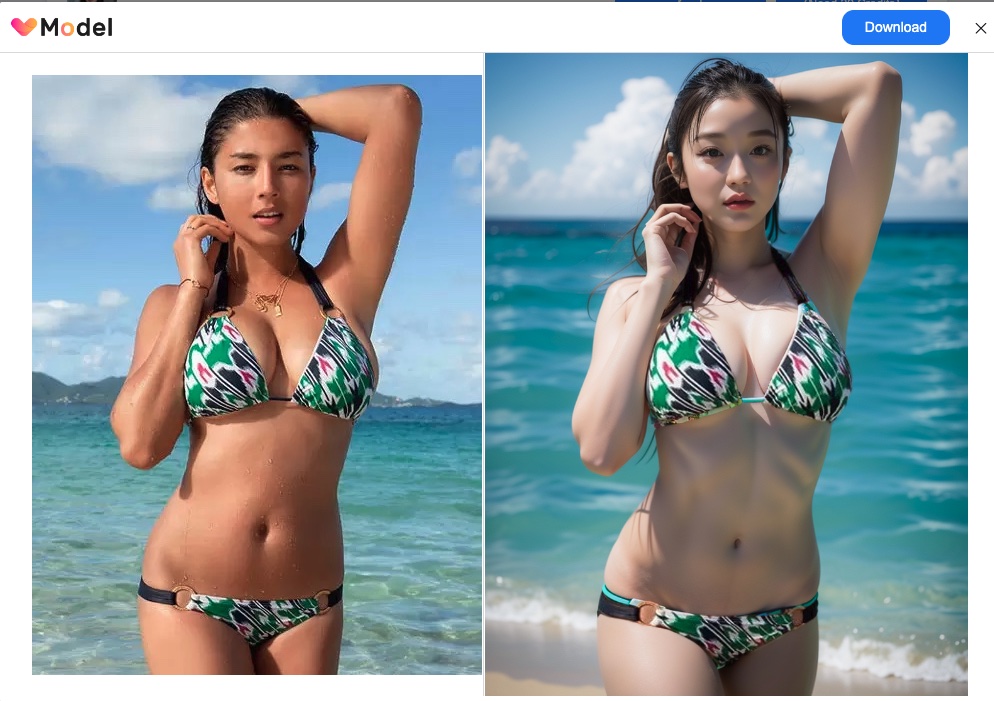 FAQ
FAQ About Swimsuit Models
Got a question about swimsuit models? We've got answers.